This document shows step-by-step instructions of how to get the BigAnimal database logs and export them to a file. This is applied to BigAnimal at Azure. For AWS, please refer to the document https://www.enterprisedb.com/docs/biganimal/latest/using_cluster/05_monitoring_and_logging/monitoring_from_aws/
Step 2). Filter the region to list the related log analytics instance.
My database cluster is at region of 'East US', so I input 'eastus' to filter out the log analytics instance. It's under the resource group with string 'rg-$region-management' at the name. For example:
XCesLrpOuz7uUO17-rg-eastus-management-27zqtabf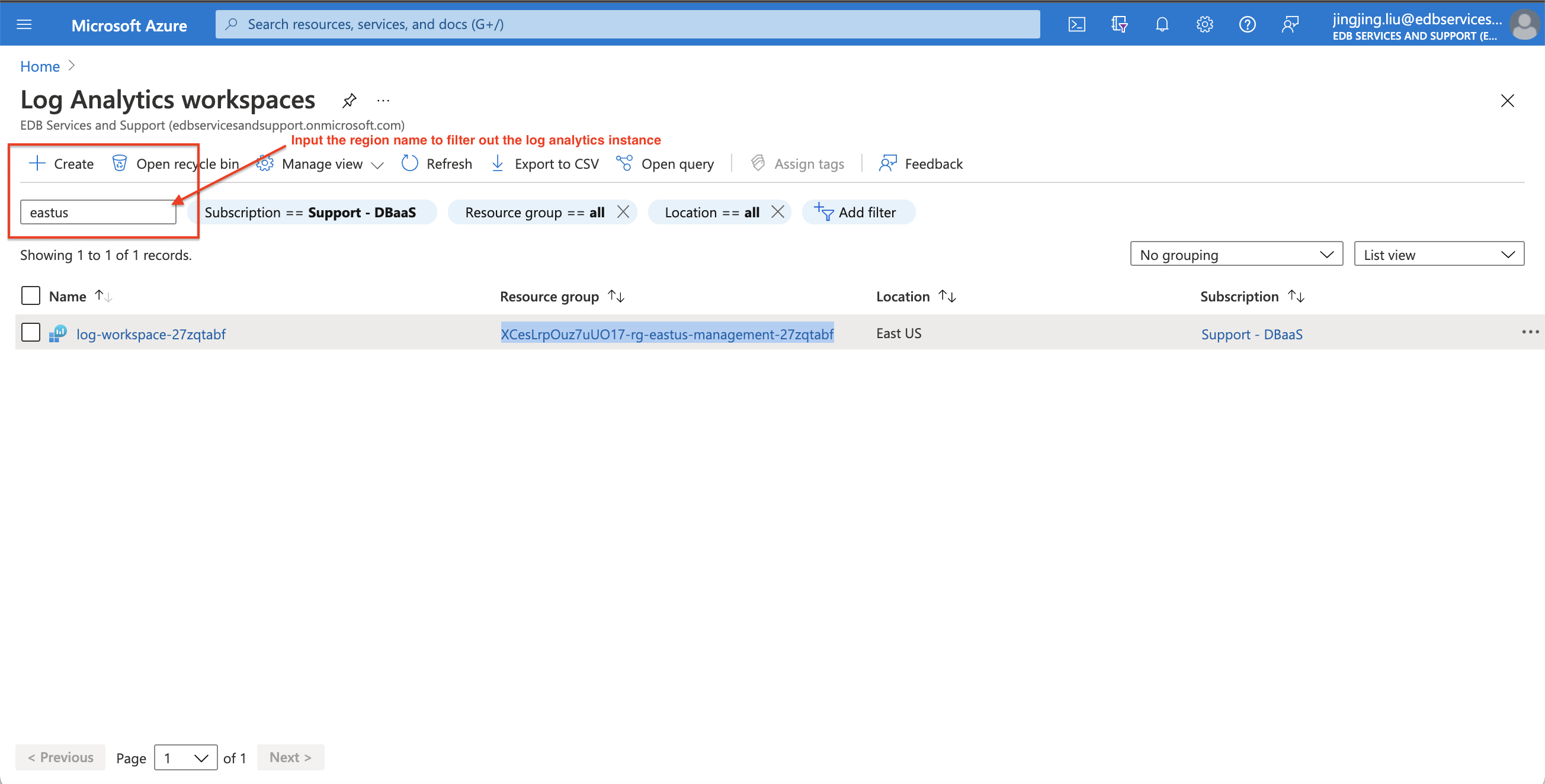 Step 3). Open the log analytics instance to search the logs.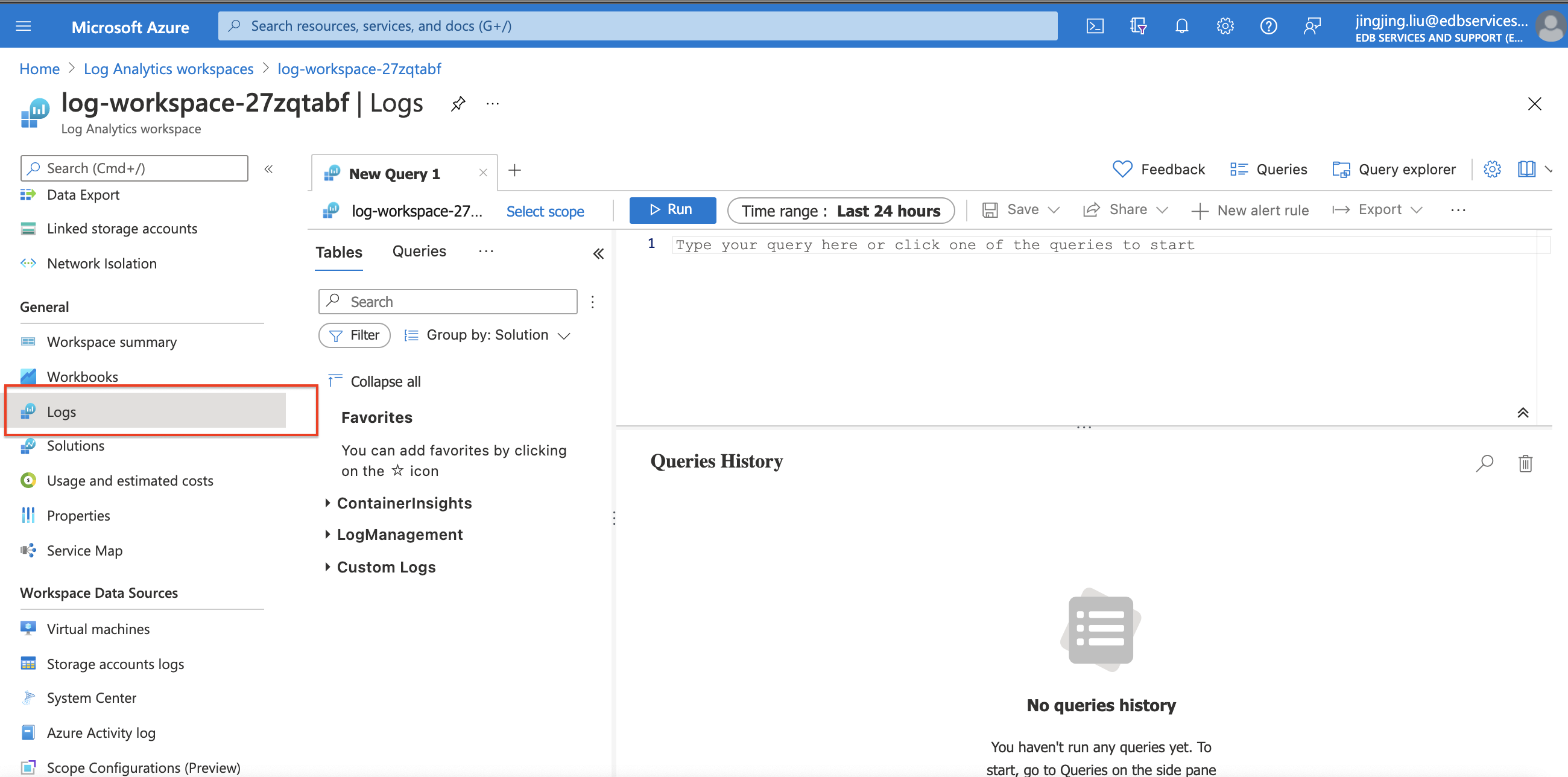 Step 4). Get the specific database cluster logs
Input below KQL search string to get the logs, please replace the database cluster ID at pg_cluster_id_s == 'p-c6dga9d6vp7f3n6t068g' with the your database cluster ID (Document has the instruction of how to get the database cluster ID).
PostgresLogs_CL
| where pg_cluster_id_s == 'p-c6dga9d6vp7f3n6t068g'
| extend error_severity = extractjson("$.record.error_severity", Message), log_message = extractjson("$.record.message", Message), sql_state_code = extractjson("$.record.sql_state_code", Message)
| project TimeGenerated, record_log_time_s, pg_cluster_id_s, error_severity, log_message, sql_state_code, msg_s, logging_pod_s, Message
| sort by TimeGenerated asc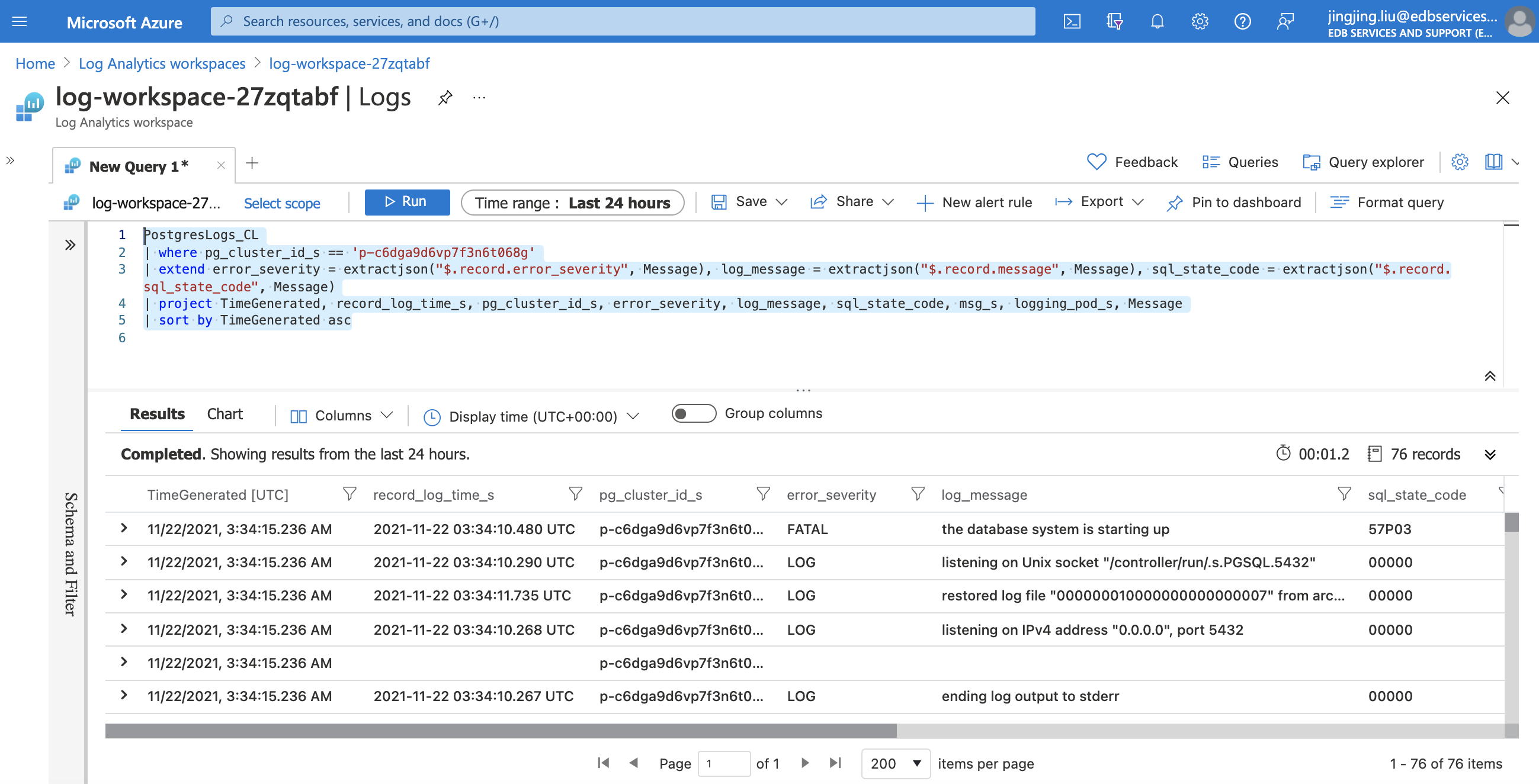 You could change the 'Time range', the default value is 'Last 24 hours'.
You could export the logs to CSV file by the 'Export' function.